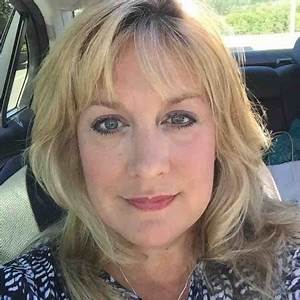 Tammy Reeve
President, FAA/DER | Patmos Engineering | Airworthiness Cert
Tammy has been named as one of The Most Influential Women in Aerospace"  and she shares here story in "Flight Paths to Success," a Guide for Women in Aerospace and Aviation
Tammy Reeve is the President of Patmos Engineering Services, Inc. and is an independent FAA DER. Her software management related activities and experience include, software project management, FAA coordination for PMA and TSO related aspects of certification as well as consulting in the area of software and PLD/ASIC standards and policies.
Tammy has been working in the aviation field for over 16 years. Prior to becoming a DER Tammy worked as an embedded software design engineer for GE Aerospace and Avtech Corporation. She has worked on aviation equipment ranging from engine controls for the C17 to audio control systems for the Boeing 777.
Tammy Reeve is the latest recipient of the prestigious SAE International 2020 J. Cordell Breed Award for Women Leaders due to the extraordinary success she has achieved while running two certified women-owned companies and maintaining a well-defined and structured work-life balance with her family and community. This award recognizes women active in all sectors of the mobility industry who have achieved the best balance of life both professionally and personally.

Tammy has a BSEE (Tau Beta Pi) from California State University Fullerton (with emphasis in digital hardware design) and a Masters in Software Engineering from Seattle University. Recent areas of DER work include participation in the SC-190 working group, re-useable tool qualification and DO-254/DO-178B compliance for PLDs and ASICs.
Qualifications
Tammy Reeve has been an FAA designated engineering representative (DER) since 2000, supporting programs under the FAA, EASA, CAAC, and Transport Canada.
Her accomplishments include:
Approval of Software data items to RTCA DO-178B/C/ED-12B/C (FAA 8110-3 form approvals)
Approval of Hardware data items to RTCA DO-254 and supporting policy (FAA 8110-3 form approvals)
EASA Type Validation authority for Software and Airborne Electronic Hardware
Canadian Finding Authority for Military project work for DO-254 and DO-178B/C
Selection as a Boeing authorized representative (AR)
Training on current FAA guidance in DO-254, DO-178B, DO-178C (delta), and ARP 4754A
Gap Analysis: Evaluating processes and developing plans/approaches for approval by certifying bodies
Software and hardware tool qualification development and/or evaluation
TSO/TC/STC/PMA process review and liaison between applicants and approval authorities
Assisting with FAA "Partnership for Safety Plans" to streamline certification activities and data transmittals
Assisting with DO-160 Qualification Test Plan/Procedures/Results
Chair of the US DO-254 Users Group, coordinating with the EU DO-254 User Group, and driving industry input into the hands of policy makers
Co-secretary for the "Model-Based Development" sub-group for the RTCA SC-205 (DO-178C) working committee
DO-254 Trainer for Society of Automotive Engineers (SAE)
SAE Aerotech Congress chair for Airborne Electronic Hardware track